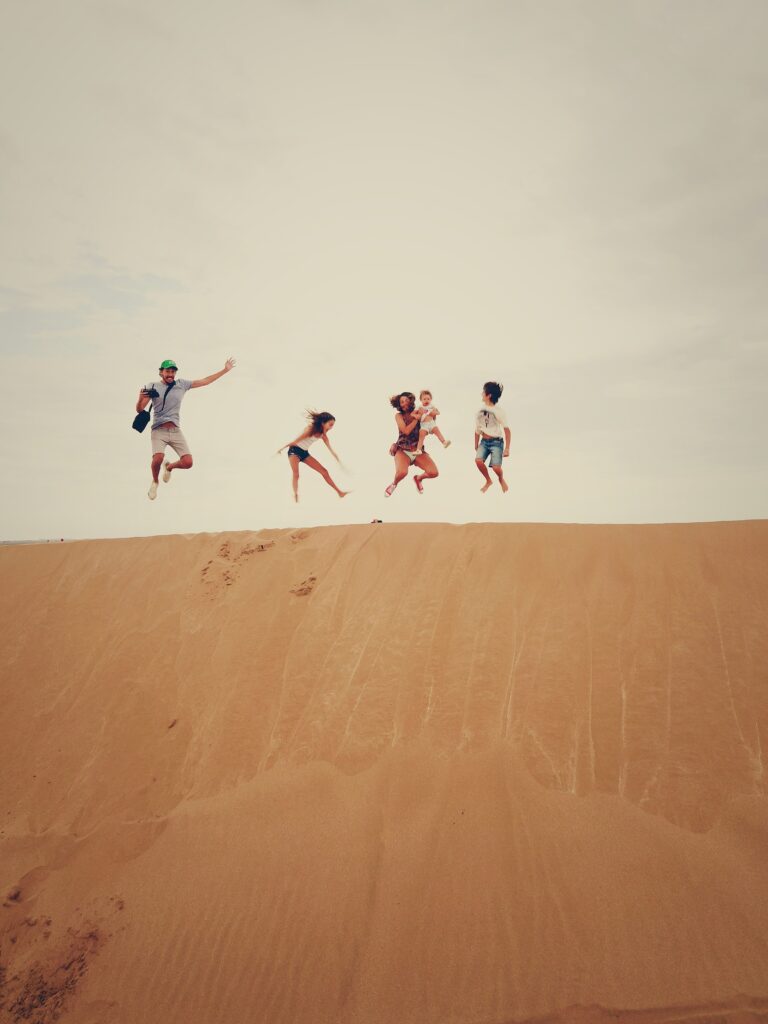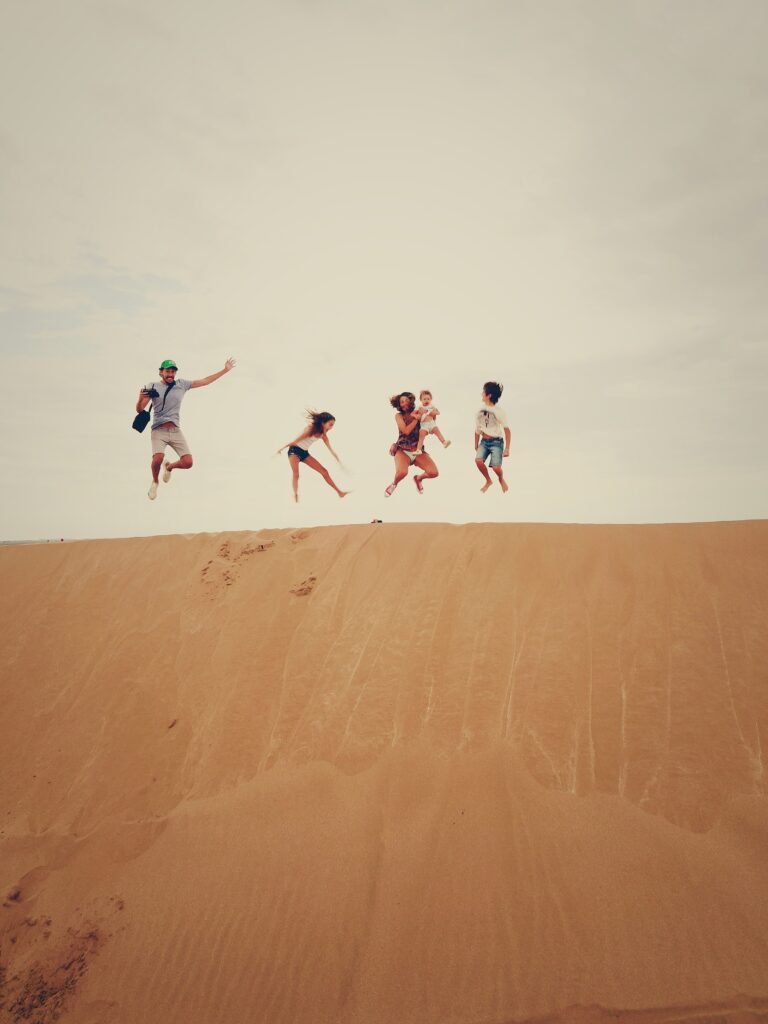 "The summer night is like a perfection of thought." —Wallace Stevens
Welcome, summer! We made it! It has been a tough year and a half. We have survived a pandemic, quarantines, civil unrest, the school year, mask mandates, and all sorts of uncertainty. No one has weathered this storm with more grace, patience, and maturity than our children. They have been put through the wringer during their formative, most important years by something abstract and difficult for them to understand. They deserve to have an amazing summer! In order to help us all reward our children for their fortitude, I want to present 11 ideas to help us kick off Summer 2021:
Try a "Yes Day"
I once read that one of the most common words our children hear is no. Our children are so used to hearing us say, "No, sorry, we can't do that/we don't have time/that will make a huge mess," etc. So what better way to start off summer than by surprising them with a "Yes Day" (or afternoon or hour) where we agree (within reason obviously) to say yes to their requests? Those that have seen the movie, "Yes Day" will know that we might end up wearing some wacky outfits and/or consuming more than our regular share of sugar. However, this exercise will also help us bond with our children and start off summer with some serious fun!
Make a summer bucket list
Get your kids excited about summer by listing all the activities they want to do before summer's end. Grab some poster board, butcher paper, cardboard, or even post-its, and let the children write out their ideas. This could be anything from going to the pool, to visiting Grandma and Grandpa, summer camp, a beach vacation, etc etc. Then proudly display the family's bucket list in a place where all can see it. This activity is a great way to amp up excitement for summer's freedom and also to ensure that we fit in all the fun things we want to!
Homemade Cold Stone
A good friend of mine has a family tradition of a homemade Cold Stone–which is a fancy ice cream bar. Basically, ice cream and all sorts of candy and additions are available. People pick their assortment, and then a designated mixer-person combines it all on a cold cookie sheet. It is a super fun activity for everyone and what screams summer more than ice cream?!
All things water
Already looking for the perfect remedy for the upcoming smoldering summer days? Water. Plan events around water! Be it a water balloon party, running through the sprinklers, splashing in an oversized storage bin, playing in the lake/river/ocean, swimming at a local pool, or boating, spending time playing in the water is the most iconic way to spend time during the summer! Plus, it wears kids out and ensures a solid night's sleep. 🙂
Plant a garden
Planting a garden could be an all-day event. The first step would of course be planning and prepping the space where plants/flowers will go–getting garden boxes, pots, or the yard ready and weeded. Then, take a trip to a local nursery to pick out what will be planted. After this, plant away! This activity could involve the whole family and could even lead to some neat conversations about the importance of how to take care of plants (which could increase appreciation for the yard and our beautiful world as a whole).
Movie night
Kids LOVE watching TV. So make it acceptable by planning a fun gathering and inviting family, friends, or neighbors for a movie night. We recently held a joint birthday party for my niece and nephew and projected a movie onto their garage. It was so fun to sit on camp chairs and make a night out watching a movie! Of course the night can be amplified by a wide assortment of delicious treats, popcorn, and comfy blankets. As simple as this activity is, it is sure to please!
Get under the stars
I have the fondest memories of sleeping on my Grandmother's trampoline or under the stars in my neighbor's backyard. If living circumstances safely allow, plan a family sleepover under the stars in the backyard or at another location. If spending the entire night outside is not feasible, consider instead planning a stargazing night to admire those beautiful, twinkling stars. Plus, if we do some homework beforehand, it can be an educational activity!
Night games
Hopefully some of my readers remember gathering with their neighbors to play games outside in the warm, dark, summer nights. Steal the Flag, Hide and Seek, and Sardines were a few fan favorites from my locale. Make an exception for a late(r) bedtime, and get the family outside for some literal fun and games!
Lemonade stand
I have a neighbor whose son recently did a Gatorade stand near some mountain biking trails, and he made surprisingly good money! Get the whole family involved in the baking and selling of treats, drinks, and popsicles. Even if it is not a super productive day financially, memories will be made and entrepreneurial lessons will be learned!
Play Ball
I always smile when I see families playing together at the park. There are so many different family-friendly games! Basketball, baseball, soccer, kickball, tennis, pickleball, golf, mini golf, frisbee… There are a million outdoor sports we can play with our children that will kick off summer the right way!
Fly a kite
I do not remember the last time I flew a kite, yet I remember feeling pure joy when I got that thing in the air! I recently saw a neighbor outside flying a kite on a windy day, and her toddler was ECSTATIC. It is such a simple thing yet children truly love it! I have even seen kites available at dollar stores, so no need to break the bank with this activity!
Mountain escape
I originally had this heading entitled, "Go camping," but I realized that family fun can be had even with a day-trip into the hills or mountains. Go on a hike, have a picnic, try fishing, set up a hammock and read books. If possible, set up a tent and stay a few days! I have so many fond memories of spending time in the mountains as a child. It is an incredible way for kids to get off of their devices, out of their normal routines, and just enjoy nature!
I am certain there are a million additional ideas of fun ways to kick off summer 2021. However we go about it, let's just make sure we create a fun-filled summer for our littles. They deserve to have as normal of a summer as possible after the crazy year and a half we have had…and so do we! Whether we have a yes day, make a bucket list, have an outdoor movie night or ice cream bar, go camping or make a family garden, I hope this summer starts off on the right foot! Now that school is out and things are a little less chaotic, please contact me if you would like to start seeing a therapist. I am here for you!
Melissa Cluff is a Licensed Marriage and Family Therapist based in North Texas, providing face-to-face and telehealth therapy options to clients in Texas.
References: