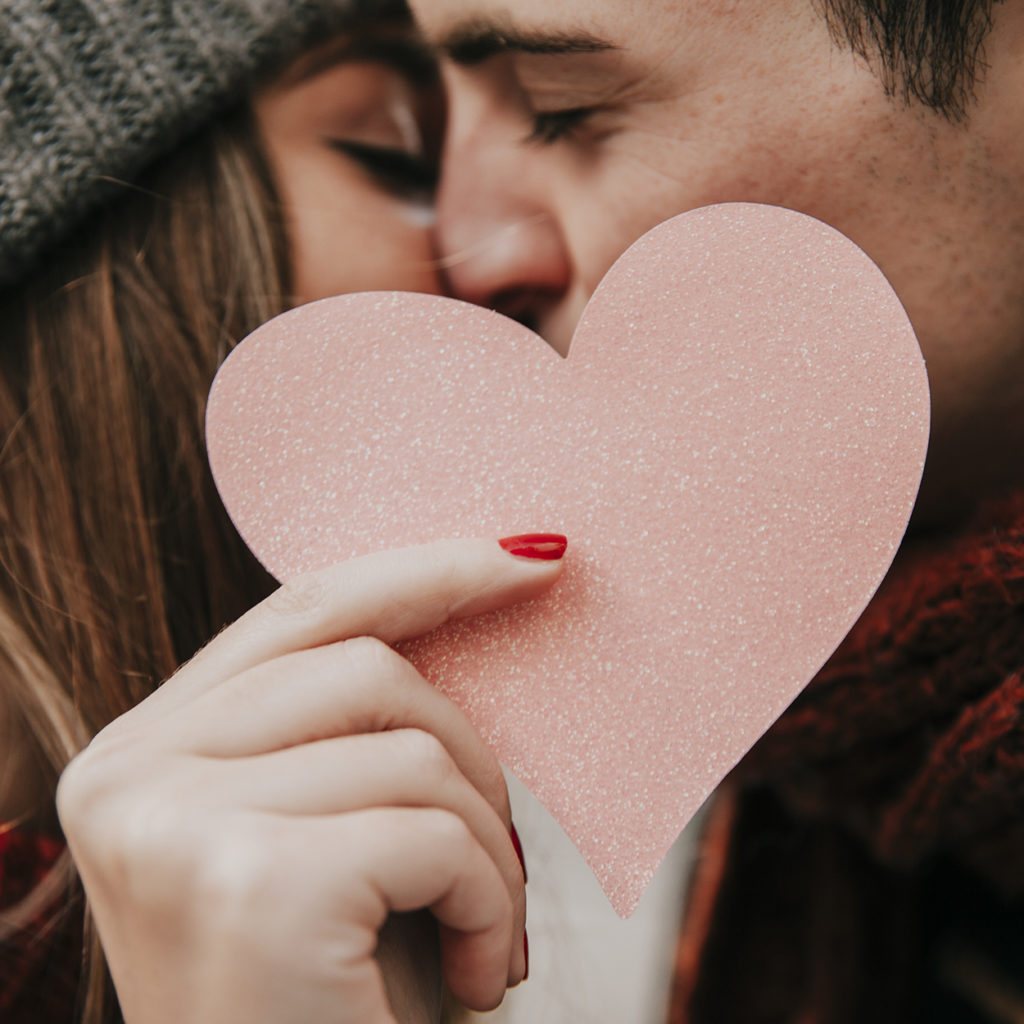 "It's not always about sex. Sometimes the best type of intimacy is where you just lay back, laugh together at the stupidest things, hold each other, and enjoy each other's company." -Anon
When physical touch is referred to in a dating or marriage context, our minds go straight to the obvious: sex. But in actuality, the Love Language of Physical Touch is so much more than that and sometimes the simplest touch can make the biggest difference to a couple's relationship satisfaction.
For the past five months, I have been focusing on Dr. Gary Chapman's 5 Love Languages. In February, I gave an overview. In March, I focused on Words of Affirmation. April was on the Love Language of Service. In May, I discussed Receiving Gifts. Last month was all about Quality Time, and now we are finishing up this series with Physical Touch. Each Love Language is unique with its own pros and cons; this Love Language is no different. The individuals who receive love through Physical Touch are not oversexed or have an insatiable appetite for sex. In fact, most of the people I know whose primary Love Language is that of Physical Touch simply want to be physically close to their partner–not necessarily through sexual intimacy.
The Love Language of Physical Touch is just that–physically touching. Here are some ideas:
Holding your partner's hand while you sit and talk. (Try this while talking about bills or a stressful day…there's something so calming about it!)

Kissing your spouse on the cheek/forehead/nose.

Putting your foreheads together.

Nibbling on your sweetie's ear.

Sitting on your partner's lap.

Giving each other a back-scratch, neck, or head massage.

Putting your arm around each other.

Slipping your hand along the belt-line under his or her shirt while you kiss.

Holding on to a hug (and just hugging in general).

Cuddling and talking about nothing.

Slapping his bum while he empties the trash.

Gently stroking his/her hair or face.

Putting your arm on her shoulder as you pass her in the hallway.

Holding your spouse, girlfriend or boyfriend in your arms.

Having a tickle fight.

Touching them in a teasing or provocative way.

And of course…sexual intimacy.
You may have noticed that when you and your partner are in a relationship funk (or fight), you literally distance yourself from each other. There are no hello hugs, goodbye kisses, or pillowtalk snuggles. It is in these moments that you can link arms with him while you walk, or snuggle her at night to signify that you want things to be good. And even when you are not fighting, such simple acts of physical touch can demonstrate your love for your partner and symbolize that you want to be even closer. And isn't staying close and getting closer to one's partner always the goal in marriage and relationships?!
Physical touch allows us to keep those "in-love" emotions and makes marriage (and life) much more enjoyable! So if you find yourself farther from your spouse than you'd like to be, try scooting a little closer…both figuratively and literally. Try any of the above methods or go ahead and be creative.
If you are not naturally affectionate in your platonic relationships, it is likely that you are not overly affectionate with your romantic partner, either. But if your partner's primary Love Language is Physical Touch, you may need to learn a new Love Language! Being touchy-feely may be out of your comfort zone to begin with, but with time you can learn to speak this Love Language and it will become easier. He or she will certainly appreciate your sustained efforts!
Partners of those whose primary Love Language is Physical Touch may feel unloved, unwanted, or rejected if there is a mismatch of libido/sex drive. In particular, much frustration and resentment can result if one person almost always has to be the one to initiate, so making a conscious endeavour to do more of the above would be welcomed. And if you are the partner with Physical Touch as your primary Love Language, please remember your partner is not a mind-reader. You will need to clearly and respectfully communicate what it is you would like more or less of!
Every relationship has areas that work well and areas that could use improvement. Feeling more loved and appreciated is something all of us would like! If you do not know your partner's (or your own) love language, I highly recommend taking the quiz from the 5 Love Languages website. Understanding love languages will enable you to directly and efficiently communicate how much you care about your significant other.  If your partner is learning to communicate your love language, offer gentle guidance and point out progress. If you are trying to speak your partner's love language, be patient–it takes time to learn a new language. Learning to express love through Physical Touch can happen throughout the normal course of your day. Should you ever need additional assistance implementing love languages and working towards a more fulfilling relationship, you know my office door is always open!
Melissa Cluff is a licensed marriage and family therapist based in Lewisville, Texas, personally seeing clients in the North Dallas area.
Resources: