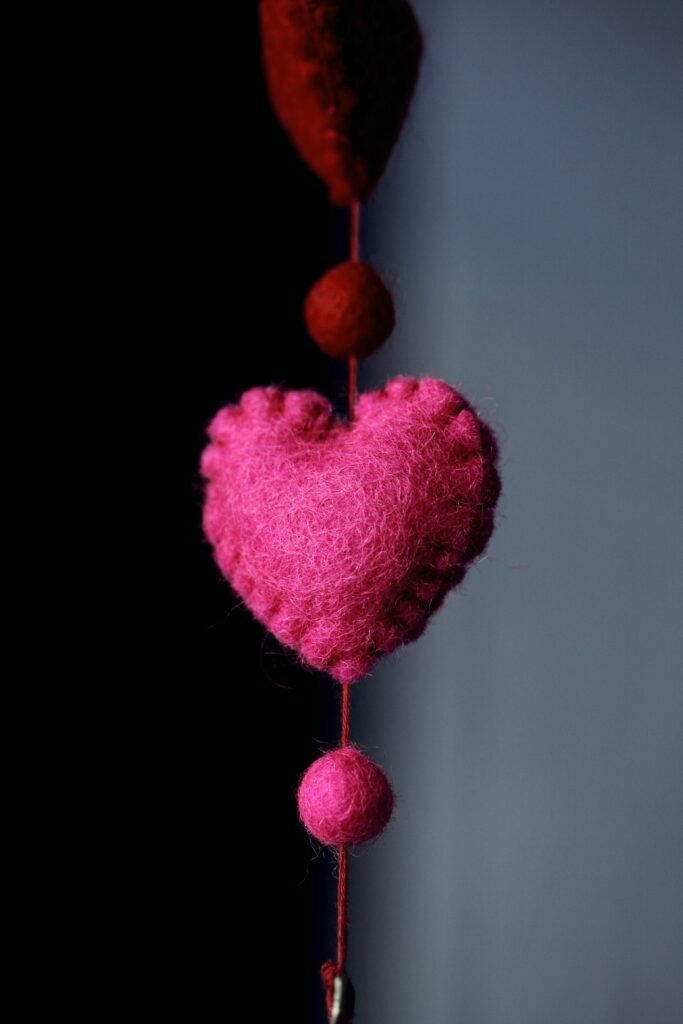 "The whole night I was thinking and dreaming to give you the most beautiful gift and that is my heart." ― Debasish Mridha
Valentine's Day is tomorrow! One good thing that came from 2020 and COVID was the extra time to spend with people you care about. After all that extra time together, you may need to get a little creative this Valentine's Day! If you have not gone out and gotten a gift for your lover, fret not! I have some amazing and unique ideas that will surely help to express your affection for your significant other without breaking the bank (or requiring a ton of preparation). Below is a fairly comprehensive list of ideas that will be sure to get your creative juices flowing!
1. Cook a romantic dinner. Scour Pinterest to find a copycat of your favorite restaurant's meal. Or make a tried-and-true recipe. Fine dining at home–complete with candlelight, of course–is a sure way to have a memorable (and romantic) V-Day.
2. Create a Spa experience at home. Give each other a foot rub or a massage. Try facial masks. Take a long bath. Pamper one another!
3. Turn your living room into a ballroom. Do you two have a song that is "yours"? Turn that on and slow dance together in your living room. If you want to get really spicy, you can find demonstrations online and learn how to waltz or tango!
4. Cuddle up and watch a movie. There is no better excuse than Valentine's Day to snuggle and watch a romantic movie. Click HERE for 23 movie ideas that will help you feel the love!
5. Surprise your partner with a picnic. If the weather permits, create a backyard picnic by laying out a quilt or blanket and feasting on a variety of portable foods (Food Network has some nice suggestions). If outdoors is not an option, you can host an indoor picnic by candlelight or by the fireplace. Lay out a blanket and pillows to make it cozier.
6. TREATS. Nothing says love or Valentine's Day like delicious treats. Whether your lover loves cupcakes or cookies or brownies or milkshakes or even just those nasty, chalky candy hearts, let tomorrow night be the night to indulge!
7. Play games. Being playful and having fun is not just for your children. Research shows that adults benefit from games too; it will help you relax, build your problem-solving skills, and strengthen your relationship. Dust off a fun board or card game and have a blast!
8. Travel around the world (…without leaving the house). COVID has made us all stir-crazy. This would be an amazing Valentine's Day activity– "travel" to the destination of your choice and plan every last detail from where you would stay, to where you would eat, to what activities you would do in between!
9. Create a scavenger hunt around the house. Write a series of clues to guide your partner on a fun scavenger hunt around the house, leading to a surprise at the end such as a romantic meal or gift. Inexpensive, fun, and new. Pinterest can help if you need ideas!
10. Get artsy. Make some artwork for each other. Paint, water color, create fiber art, draw, write poetry, etc. No matter what you create, display it as a reminder of your love for one another.
And if you need some more ideas...
Sleepover on the living room floor.
Roast marshmallows in the fireplace.
Read a book together.
Enjoy hot chocolate on the back porch together.
Get your sport on. While it may not sound very romantic to start, playing soccer in the backyard or a round of H.O.R.S.E. in front of the basketball goal does wonders for relationships.
Play a video game together.
Create a campfire in the backyard or light up the grill.
Go star gazing.
Go back and read your journals, letters, and memos from when you were dating.
Have a karaoke night.
Have a Nerf gun war.
Order take out.
Put a puzzle together, then glue and frame it.
Create sugar cookies.
Read Song of Solomon together.
Write your lifelong bucket list together.
Look through your old high school yearbooks or baby photo albums together.
Do Mad Libs together.
Create a blueprint of your dream house.
Have a staring contest.
Have a dessert cook-off.
Write a gratitude list together.
Make a video for your kids telling them about how you met!
Play with your kid's toys after they go to bed.
Have dinner on your roof.
Talk about something you'd never forget.
Play 50 questions.
Go window shopping together on Pinterest or Craigslist or some other favorite online shopping haunt.
Use your children's coloring books and crayons to have a coloring contest.
Choose a new hobby to try out together
Write love notes to each other.
Go to bed early. Great way to make sex a priority!
Life is weird. But just because the Coronavirus is still very present does not mean that we cannot have a special, memorable Valentine's Day. I hope these suggestions inspire you and that you and your partner are able to feel the love tomorrow! As always, should you have questions or like to schedule a session, please do not hesitate to CONTACT ME today!
Melissa Cluff is a Licensed Marriage and Family Therapist based in North Texas, providing face-to-face and telehealth therapy options to clients in Texas.
References: