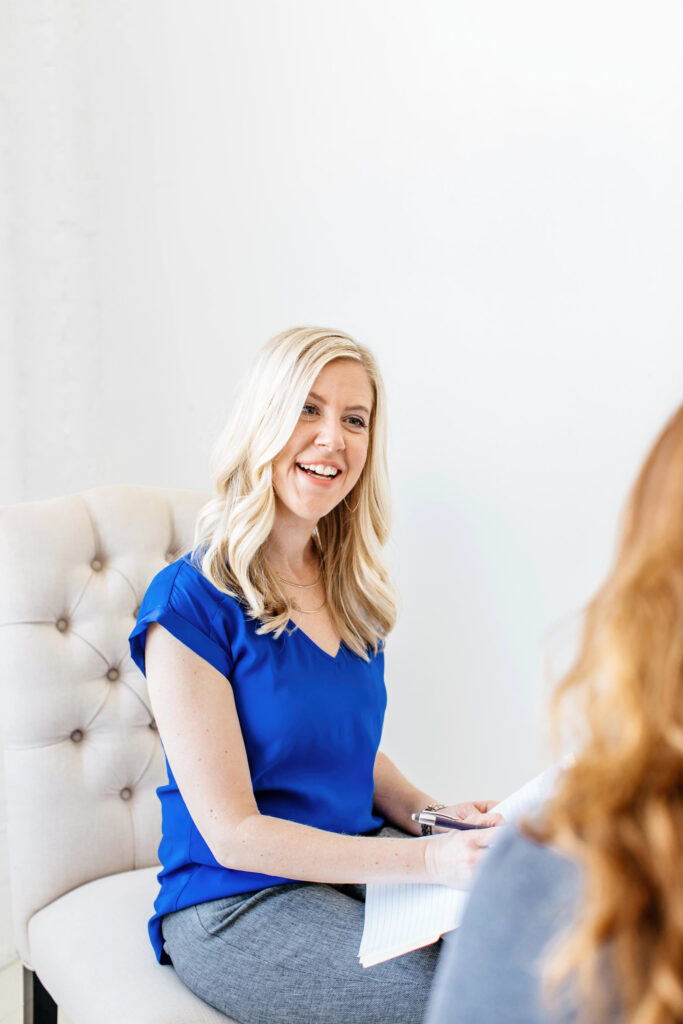 "Our wounds are often the openings into the best and most beautiful parts of us." ~ David Richo
Not more than a decade ago, going to therapy had a negative stigma attached to it; it was something that people did not share or talk about. As time has passed and we have evolved, therapy has become recognized as a highly effective way to grow, progress, heal, make amends and improve. The American Psychiatric Association reports about 75 percent of people who enter psychotherapy show some benefit from it. For example, therapy has been linked to fewer sick days, less disability, fewer medical problems, and increased work satisfaction. Fortunately, seeing a therapist has become more normalized, and I am a huge proponent of this evolution. Therapy is good. Therapy is important. Therapy truly is for everyone!
In March 2020, like many of us, I felt a lot of uncertainty, namely around how it would impast the world of therapy. Reflecting on the last 2 years, which have been my busiest years in my practice, I noticed similarities between my clients, and the general population. At the beginning, we all wanted to believe that after the initial lockdown, things would return to normal, and so saw the changes (ex; to Zoom sessions) being temporary. Then, when the changes persisted, we needed stability and therapy provided that with the return to in-person sessions, and the familiar face of the therapist. When social distancing became part of our common vernacular and we grappled daily with fear of the unknown, and one year turned into two, we all experienced changes in our mental health, which influenced a wave of Americans to reach out to professionals for support, many for the first time. Because therapy has become an essential household resource in the last couple years, I wanted to share some suggestions to help you find the right therapist:
First, personal preferences. This would include things like age, gender, political beliefs, cultural background, etc. I have a friend who is black and she really wanted a BIPOC therapist who would understand her ethnic, cultural background and challenges. I have another friend who is gay, and it was very important to her to have a therapist that understood the LGBTQ+ community. Similarly, I have a family member who wanted his therapist to understand his religious beliefs, and that greatly helped him narrow his search for his therapist. Not everyone is seeking the same type of therapist. You have the right to be selective as you search for the therapist best suited for YOU.
Next, specialty. Does this therapist specialize in the issue you are working through? Someone struggling with addictive behaviors will want to see a therapist who specializes in addiction. Someone working through trauma will want to see a therapist who specializes in trauma. Yes, all therapists will be equipped with certain tools and techniques that can generally help you, but some are better suited than others to support you with your specific needs. An analogy: If you are doing home repairs, and you have a clogged toilet line, you could call a handyman to inspect your toilet and he could probably figure it out. Or you could call a certified plumber who does this all the time and has the proper equipment to do the job efficiently and correctly. Either option could work, but one would be better qualified for your specific need. Finding a therapist that has experience and training to help with your specific issue(s) will be extremely important for sustaining a positive outcome!
Lastly, use your connections. As I said earlier, many practices are currently full, or have a waiting list, and so there can be a delay in being seen. If you have a friend or colleague that refers you to a therapist they like (who meets your personal preferences and covers the specialty you need), make sure you mention this connection when you contact the therapist. Speaking from experience, therapists may be more likely to squeeze a potential client in sooner if a client is a personal referral versus if one calls with no connection whatsoever. I know I will try my hardest to make room in my crowded schedule for friends and family of my clients and colleagues because I love them dearly and I so appreciate the referral! Do not be bashful. Make sure you let the therapist know he/she was personally recommended to you!
One final thing to remember–not everyone will like the same therapist. My friend in Utah adores her therapist. She recommended this therapist to one of her neighbors, and they simply did not click. But she referred this same therapist to a different friend of hers, and he has had a very successful time working with this particular therapist. People jive differently with certain therapists and there is absolutely no shame in that. A good therapist understands it is important for clients to find a therapist that fits them and will not take it personally if a client decides to continue their work with another therapist. Please do not pressure yourself to stick with one out of obligation or fear of hurting the therapist's feelings; this is your life and your health!
If you are searching for a new therapist, take time to consider your options. Ask your friends, colleagues, and family members who they recommend. Consider your personal preferences and limit your search by focusing on therapists' qualities and specialties. Be sure to mention if you are referred to someone, when contacting a therapist. And finally, remember that you deserve the best therapy care you can find–if you start seeing a therapist but it does not feel like the best fit, keep looking and keep trying. Once you find a good fit, you and your therapist will look at the things that are holding you back or getting in the way of what you truly want for yourself. With the help of your trusted therapist, you can face these obstacles and work to get to where you want to be. It may seem difficult but I can promise you this–it is worth it!
Melissa Cluff is a Licensed Marriage and Family Therapist based in North Texas, providing face-to-face and telehealth therapy options to clients in Texas.
References: