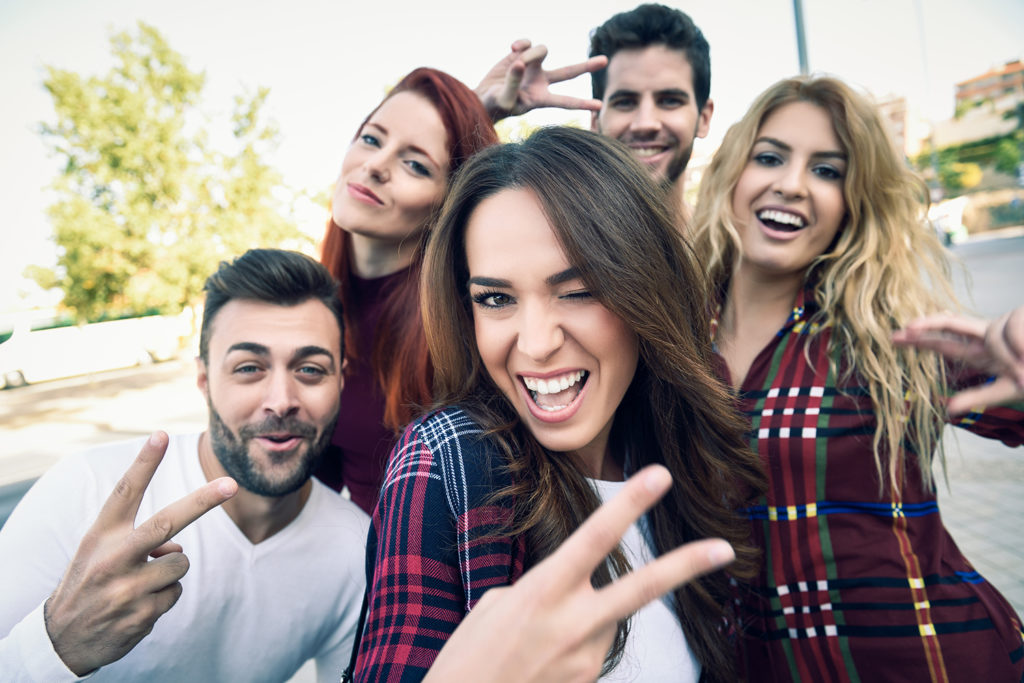 Americans are lonelier than ever. According to Public Radio International, about 50.2 percent or 124.6 million American adults are single today. In the 1950s, that number was around 22 percent! What has caused this great rise in isolation?
In a recent article, featured both in Forbes and Psychology Today, author Caroline Beaton shares a compelling argument that millennials are among the loneliest in American History. She deduces that loneliness is literally contagious, and that we exacerbate the issue by our addiction to social media. It is easier for us to stay at home, glued to our phones alone in our warm beds than to be out socializing with friends, neighbors or acquaintances. These days, social connection does not require a car, a phone call, or a plan… just a click. When we feel isolated, depressed or anxious, it is convenient for us to go online in search of connection. Basically, we use the Internet to alleviate our loneliness…
But that satisfaction is temporary…fleeting, even!
So you may think that the answer is to simply use less internet in order to overcome societal loneliness. While there is definitely some truth to that, there is more to the equation. If we click out of Instagram and put our phones down, we may instead be inclined to reach for the remote and begin another mindless, solitary activity. My advice is simple but timeless, and it goes along perfectly with Caroline Beaton's follow-up article, "The Solution to Millennial Loneliness." The cure to loneliness is simply alter your priorities. Place relationships and connection at the top of your list.
I fully recognize that technology and social media are addictive. This is why I recommend we change our priorities and focus on those around us–to be present in the moment. Imagine what would happen if you put down your phone while your parent or partner was talking to you. Or if you actually conversed with all your friends over pizza instead of sharing a meal together while just staring at your phones. I am absolutely guilty of this myself! We need to be assertive with our time. If we are not being intentional about where our focus goes, we will ultimately end up sucked into the distractions all around us.
The solution is to prioritize relationships into your day. Do not let the Internet and social media gobble up your prime and extra time. Make the decision today to forego the next episode of Downton Abbey until a time that your significant other is not looking to connect with you. Set aside time to chat with your father before beginning your homework. Schedule a time (even weeks in advance!) to grab lunch with a friend. A valiant and consistent effort is required to make and preserve relationships…but it can be done.  Prioritize. Schedule time for the ones you love and be present when you are with them. This is the cure for loneliness. Watch out– its effects will be more far-reaching than loneliness itself!
Resources:
Cluff Counseling: "Are You Addicted to Your Phone?"
Forbes:  "The Solution to Millennial Loneliness"
PRI: "Singles now outnumber married people in America — and that's a good thing"
Psychology Today: "The Loneliness Epidemic and What We Can Do About It"
Psychology Today: "Why Millennials are Lonely"