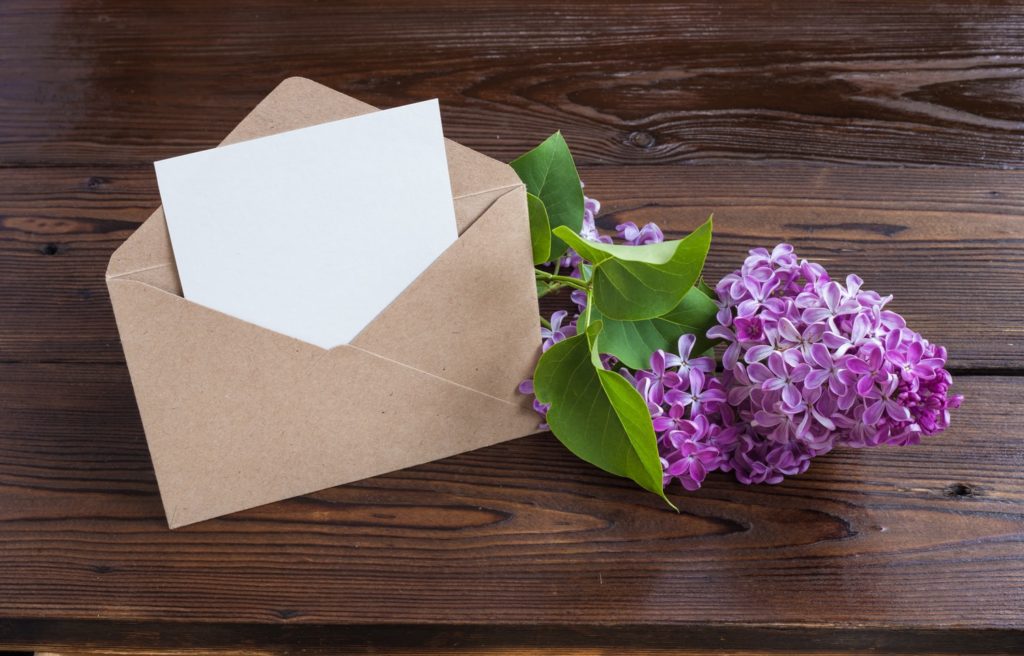 The words you say can lift, comfort, inspire, motivate, and remind others how special they are. Words of affirmation carry a weight and a distinctive power that can change everything. For those whose primary love language is words of affirmation, hearing why they are loved sends them straight to heaven. Read on to learn about how you can improve your relationship today by applying the love language of words of affirmation.
Just before Valentine's Day last month, I posted an overview on the 5 Love Languages. I shared that the way to give the perfect gift is to tailor your actions to how your partner receives love.  Love languages are powerful; by understanding our partners' inherent love language, we can start to tear down walls that come up in our romantic lives.There are five ways that people speak and understand emotional love–through words of affirmation, acts of service, receiving gifts, quality time, physical touch. In this post, I want to focus on a love language that costs zero dollars and that you can do anywhere–that is expressing love through words of affirmation.
Words of Affirmation:  The love language that uses words to affirm others.
In short, practicing the love language of words of affirmation means we express affection through spoken words, praise, or appreciation. This love language comes easily during the dating and courtship stages of relationships, but it tends to grow harder for the more seasoned couples. Whether you realize it or not, you have an arsenal of compliments just waiting to be given to your significant other. Even when you are fighting or angry with each other, there are positive things you can say about him/her (even if it is, "He is a very passionate person," or, "She is great at voicing her opinions"). We can use our words to build up, validate, compliment, or express love and/or appreciation for our partners. For some, words of affirmation is their primary love language. They do not need lavish gifts or fancy surprises…they need your words. They need you to tell them why you love them, why you chose (and continue to choose) to be with them. They need to hear their strengths. They need to know what makes them special. And, just like you, they need to be expressed love in their preferred love language regularly.
You may think that writing a long love note everyday is too much and fear that you would quickly run out of words to write. Think outside of the box. While I firmly believe that a meaningful, heartfelt card is appropriate for special occasions, there are feasible alternatives for every other day of the year. Try leaving a sticky note on the garage door on your way out, write a lipstick message on the bathroom mirror, leave a note in his pocket or briefcase before work, call your partner during the day just to express love, send an email or a quick text, or simply look at your partner and express love.
As we have established, words have a powerful effect on those with the primary love language of words of affirmation. That power can be both positive or negative. Heartfelt love and appreciation can cause them to feel incredibly satisfied and content; conversely, rudeness, insults, and even a brusque tone deeply injure those whose love language is words of affirmation. That is why understanding and using this love language in a way that resonates with your partner will make a world of difference.
So how can you use this love language? Make your conversations meaningful. I do not mean that all of your conversations need to be deep or introspective (though there is a place for that). Treat your partner's words like they matter–because they do! Stop what you are doing. Listen. Ask questions. Validate. Seek clarification. Express appreciation and encouragement. Apologize. Do not withhold compliments. Strive for present, meaningful conversation, and you will communicate that you love and deeply care for your partner.
Here are some prompts to get you thinking about how easily you can incorporate words of affirmation into your daily walk and talk:
Examples of words of appreciation:
I appreciate that you . . .

I couldn't ___ today if it weren't for you . . .

I am thankful that you . . .

I'm glad to have you as my (mom, sister, friend, etc.) because . . .
Examples of words of encouragement:
I believe in you because . . .

It impressed me when you . . .

The good news is . . .

When you need something to lift your spirits, just remember that . . .
Examples of words of empathy:
It must be really tough that you . . .

I can't imagine how hard it must be for you to . . .

That sounds . . . Is that right?

I could see how you would feel that way because . .
Examples of words of respect:
Great job . . .

I'm so thankful to have you in my life because . . .

I wish I could ___ the way you do.

It makes me happy when you . . .

I'm proud of you for . . .
Every relationship has areas that work well and areas that could use improvement. Feeling more loved and appreciated is something all of us would like! If you do not know his/her (or your own) love language, I highly recommend taking the quiz from the 5 Love Languages website. Understanding love languages will enable you to directly and efficiently communicate how much you care about your significant other. If your partner receives love through words of affirmation, do not be overwhelmed. Remember, you do not need anything special to say more affirming words today. By simply tweaking what you say (and how you say it), you can drastically alter your relationship for the better. As always, should you need additional assistance implementing love languages and working towards a more fulfilling relationship, my office door is always open!
Melissa Cluff is a licensed marriage and family therapist based in Lewisville, Texas, personally seeing clients in the North Dallas area.
Resources: