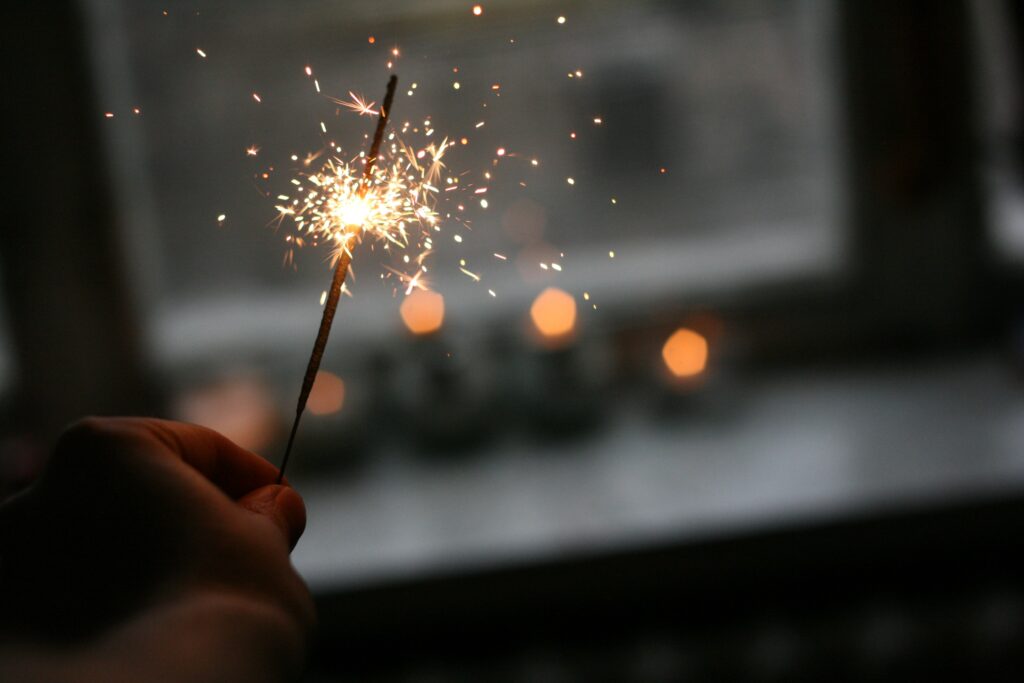 "Do not wait until the conditions are perfect to begin. Beginning makes the conditions perfect." ~ Alan Cohen
"New Year, New You" is a phrase I often hear around the new year. While I understand the sentiment there, I do not love the underlying idea of completely reinventing ourselves and/or disregarding where we have previously been. 2020 was a tough year; we learned and grew and changed into new people because of the things we faced. Now it is 2021 and we are not new beings simply because it is a new year. Instead, we are changed–for the better–and more prepared to handle whatever life will throw at us this year. 
At the start of this new year, I want to invite each of us to consider how the 12 months leading up to the ball drop at midnight have changed us. It is difficult to measure growth or change; it is often slow and imperceptible.  This is why I want to share a few prompts that can help us start thinking about how we have stretched and grown in preparation for this new year. 
Here are my questions to get us thinking:
What have I accomplished in the last 12 months that I am proud of?
What is one thing I did in 2020 that will prepare me for 2021?
What used to be hard that has now become easier?
What is one situation I experienced where I realized I did something differently than I would have before?
What three life lessons have I learned in the past year?
What advice would I give my younger self?
What characteristics highlight the best of who I am?
How have my priorities shifted in the last year?
What will I do to make 2021 amazing?
I have written several posts on goal setting, and I invite each of us to spend a chunk of time planning the specific, measurable steps to take in order to accomplish our goals. It is a powerful way to ensure we accomplish the things we hope for in the calendar year. Benjamin Franklin once said, "If you fail to plan, you plan to fail." That is a little harsh, but the point remains that we will not reach our full potential without intentional, repeated, and calculated efforts. We can do it!
The new year means a new beginning, not necessarily a new person. How will we take the person we are now and build upon it? What will we accomplish this year? Who will we become? How will we do it?
We made it to 2021. After 2020, anything is possible! Please know that the sky's the limit and this is OUR year. Let's do what makes us happy and be the people we want to be. My door is always open! Click here to schedule an appointment.
Happy New Year!
Melissa Cluff is a Licensed Marriage and Family Therapist based in North Texas, providing face-to-face and telehealth therapy options to clients in Texas.