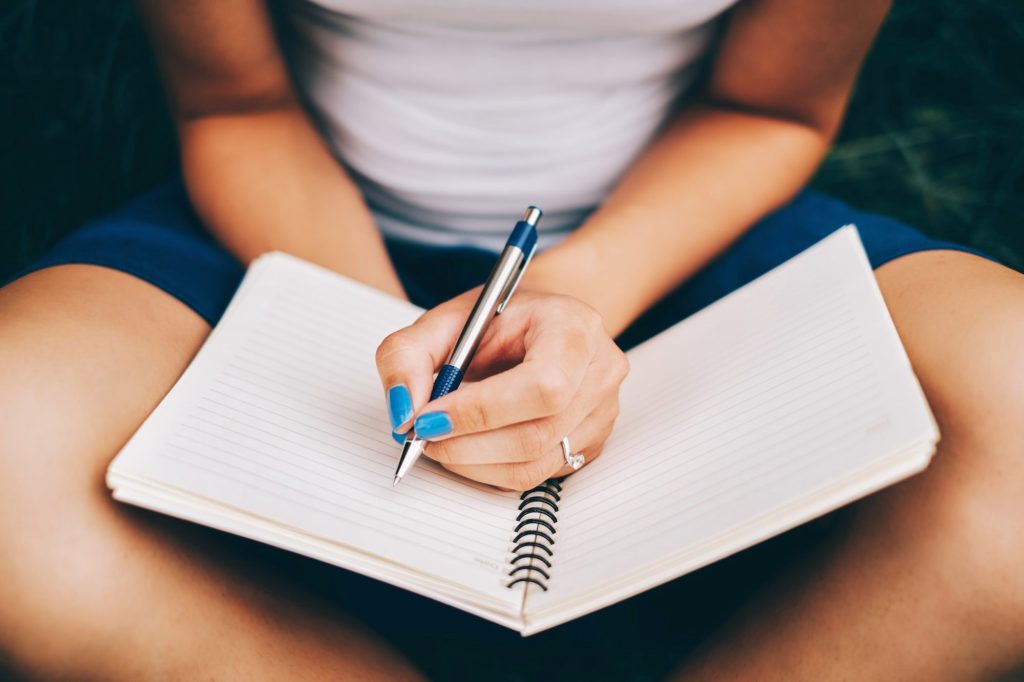 Some of the most influential people in history kept detailed journals of their lives. Those journals are both a permanent record for posterity, as well as a cathartic release for the people writing them. Even if you don't think you need either, keeping a journal has benefits you can enjoy immediately.
Imagine you had a friend you could share everything with–literally everything: when you feel frustrated or hurt by your partner, when you are stressed because of work, when you feel guilty after making a mistake or hurting someone else, or even just when you feel discouraged because of social media comparisons. Yes, you may have a friend, family member, or a partner in whom you can confide, but that person may not always be available and/or what you are facing may be too private, at times, to discuss with others. This is the beauty of journaling.
Journaling is powerful. It is an incredible tool that we can tap into when life is overwhelming, wonderful, or anything in between. When stressful events occur, writing through emotions and feelings has long been known to cause improvements in health and psychological well-being. This is because expressive writing reduces intrusive and avoidant thoughts about negative events and improves working memory. In addition to stress management, these enhancements free up our cognitive resources for other mental activities. There are so many positive benefits to journaling, but today I would like to focus on the following four:
Journaling helps you organize. To do's, goals, and dreams come out while journaling; it is all part of your stream of consciousness. Not only that, but if you are facing a problem in life, journaling can help you problem solve. A clear plan of action often surfaces when journaling, which is so helpful if you are feeling scattered, disorganized, or overwhelmed!
Journaling clears your emotions. As you write freely in your journal, you will experience reduced feelings of scatteredness, increase focus and stability, release pent-up feelings and emotions, bridge outer events and inner thinking, and detach from the past. There is no greater way to be present in day-to-day life than to regularly clear your emotions and start with a clean slate. In fact, you can even reduce your stress by journaling!
Journaling solidifies learning. I cannot tell you how many times I have read something I learned but had forgotten from my own journal. Writing down experiences and lessons learned reinforces them, and enables you to remember details you might not otherwise remember.
Journaling leads to gratitude. No matter what mood you are in when you begin writing, journaling has the power to naturally steer you towards thankfulness–towards appreciating what you do have and strengths you do possess. When we pause to consider all the good in our life (and I recommend taking the time to write down your gratitude list), a cascading effect occurs and we inevitably realize we have more than we originally considered.
So how can you get started? There are infinite options! In the resources section below, I included one of my favorite possibilities, "The Five Minute Journal." There are prompts divided into a morning section (to start your day off awesome), as well as a night section (to reflect on what happened throughout the day). Prompts include things like, "I am grateful for…," "What would make today great..?" "Daily affirmations: I am…," "3 amazing things that happened today," and, "How could I have made today better…?" These prompts foster meaningful thought and do not take much time to answer.  A quick google search will render many additional ideas on how you can get started writing in your journal today.
There is great power in picking up a pen and writing freely in your journal for a few minutes every day. While some sources recommend writing for 20-30 minutes at least once day, I often tell my clients to start with what feels natural. If you want to write for five minutes at the start of your day, try it. If you prefer summarizing the day before going to bed, go for it! I recently started bullet journaling because it seemed easier than paragraphs; though many of my entries morph into traditional journaling format, I enjoy following what feels natural to me. Let your creativity run free and journal the way that feels most natural to you–that is how you will get the most out of it. If you have questions about journaling or would like to schedule a session, please do not hesitate to contact me or set up a session today!
Melissa Cluff is a licensed marriage and family therapist based in Lewisville, Texas, personally seeing clients in the North Dallas area.
Resources: