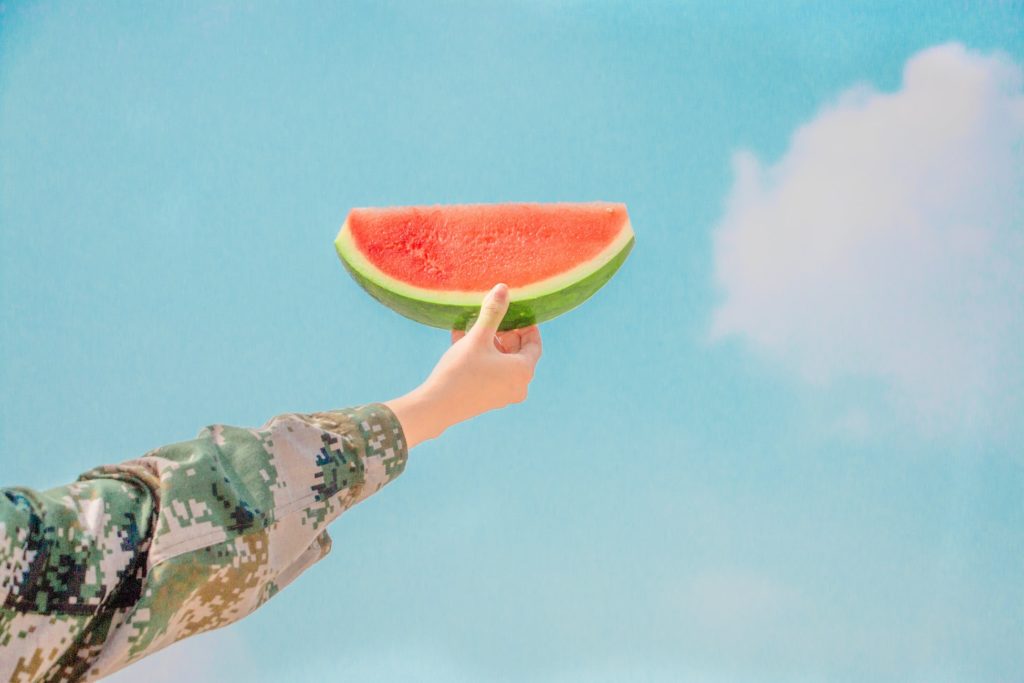 Major attractions and vacation destinations remain closed, stay-at-home orders and travel restrictions are still in place, and travelers are anxious about the virus or disheartened by new safety measures. Make the most of summer 2020 with these 25 suggestions!
I have a dear cousin who has been waiting over a year for a much-anticipated summer camp that was supposed to take place next month. You can imagine her disappointment when it was canceled due to the current pandemic. Maybe you have experienced this yourself as many summer camps, plans, and events have either been postponed or canceled. While summer is nigh upon us, you might be feeling like summer 2020 is going to be a bust because of the limitations in place. I want to lift your spirits and offer some ideas of how you can still make the most of this summer so it is one for the books!
Coronavirus has spoiled a lot of the fun summer activities. Just today I found out that the massive hot air balloon festival, my family participates in each year, in Utah, has been canceled. It stings. These changes stink. While it is helpful to empathize with yourself and those around you about the loss of these summer events, please do not let this ruin your summer. Instead, think about what you can do and make a commitment to yourself to get out there and have fun. Here are some ideas to get you started!
Watch a sunrise. Though I equally love sunsets, there is something special about being up with the sun. I encourage you to wake up early at least once this summer to take in the beauty around you.
Be a tourist in your own town. My dear friend was supposed to be in Maui right now for her father's 60th birthday extravaganza. After their family canceled their trip, they decided to rethink it, and ended up gathering in the Rockies to bike, ski, hike, and explore my friend's hometown. She said it has been magical finding new places and sharing local favorites with her family. So take heart, while where you live may not be Maui, you can still have amazing experiences right where you live! I dare you.
Childhood 101: Fly a kite. Build a sandcastle. Play hopscotch or hide and seek. Build an obstacle course. Have a pillow fight. Blow bubbles. Play games. Do a puzzle. Build LEGOs. This is for anyone–having kids is not mandatory here!
Get out on a nature walk. Pay attention to trees, bushes, flowers, clouds, animals, etc. Soak it all in.
Garden. Yes, weeding is tedious, but it is also quite therapeutic. If you do not have a yard, find someone who does and help them with their weeds. Or maybe you want to grow some herbs or indoor plants? Hop to it!
Make a night out of fireworks. In a day and age where we have been stripped of sports, concerts, and much entertainment, the 4th of July is going to feel like an all-out fiesta. Prepare for it, make sure you have good seats, and bask in those glorious fireworks.
Take photos. Channel your inner Ansel Adams and practice your photography skills.
Host a game night, movie night, dance party, etc. Extra points if you make it themed!
Organize a scavenger hunt. Be it indoor or outdoor, this activity will suck you and your family in fast. Just watch!
Get crafty: Make candles, watercolor, do art, make ornaments (it is never too early to prepare for Christmas!), make a summer wreath, etc.
Go camping. Is there an activity that screams summer more than camping? Okay, swimming…
Water fun: Sure pools might be closed. I know plenty of moms who are devastated about public splash pads not being a thing this summer. There are cute $10 pools at WalMart. Or you can try making your own slip and slide, have a water balloon fight, turn on the sprinklers, or get creative and make a water balloon piñata!
Go bird watching. It is a thing. Try it!
Exercise outdoors. There is something so therapeutic about getting your heart pumping while in nature. Hike, trail run, go mountain biking, etc. You get the picture.
Have a picnic. Be like Mr. Fredrickson in UP with his cute basket and blanket for his Ellie picnic. Food always tastes better when you are outside!
FOOOOOOD. Have a cooking challenge–like where you prepare food from another country, or try an old family recipe. Or pick something random from your pantry and incorporate it into your meal. Or simply make something that is super summery, like homemade ice cream, popsicles, caramel popcorn, a smoothie, refreshing lemonade, etc.
Make music. Literally pick up a new instrument. There are all sorts of apps today that will teach you the basics on any instrument!
Practice a new language. Download DuoLingo and begin practicing today.
Be a forever student! Check out Khan Academy and explore Biology or Science or any theme of your choosing for fun!
Learn how to compost. It is good for the earth! Might as well, right?
Serve others. Write a thank you note or a get well card. Phone a relative. Make food or clothing donations. Put a sign of thanks in someone's yard. Chalk messages of hope on your driveway or someone else's.
Read (or write!) a book.
Spruce up your living space. Maybe this means adding a fresh coat of paint to a room. Or maybe you will declutter, or finally organize that closet that has been bothering you for months.
Have some backyard fun: Set up camp out there, or maybe an outdoor movie, play night games, roast S'mores, try a glow-in-the-dark treasure hunt, stargaze, etc.
GO AND DO IT! Figure out the things you want to do this summer, and make a bucket list for yourself or your family. Then go forth and conquer!
If you are like me, this list has gotten you excited for all the things you can do this summer, despite COVID throwing a wrench in your plans. There is still much fun to be had and many activities to do this summer. I hope you and your loved ones will soak in all the goodness that comes with warmer weather, while still staying safe and healthy. As always, please remember that my door is always open. Contact me today!
Happy summer!
~Melissa
Melissa Cluff is a Licensed Marriage and Family Therapist based in North Texas, providing face-to-face and telehealth therapy options to clients in Texas.
References: